As I travel, I often find that it is as much about the food & drinks, as it is about the landmarks and experiences that you take part in along the way. The tastes you enjoy; whether it's a coffee in Milan, a croissant in Paris or a Pastel de Nata in Lisbon will be some of the most fond memories that you can take away from a place.

With all of this in mind, I wanted to launch our own range of food & drink prints. Celebrating the new flavours, locations and cultures captured on the road. I already have 21 designs in this range and I've highlighted five of my favourites below:

1. Pastel de Nata. As a huge fan of Portugal, this one has a special place in my heart. The warm, egg custard tart, sprinkled with cinnamon & sugar and enjoyed often in the beautiful streets and squares, all across Portugal. Here, I've added a plate, some coffee and a traditional blue & white Portuguese patterned ceramics to further that Portuguese feel.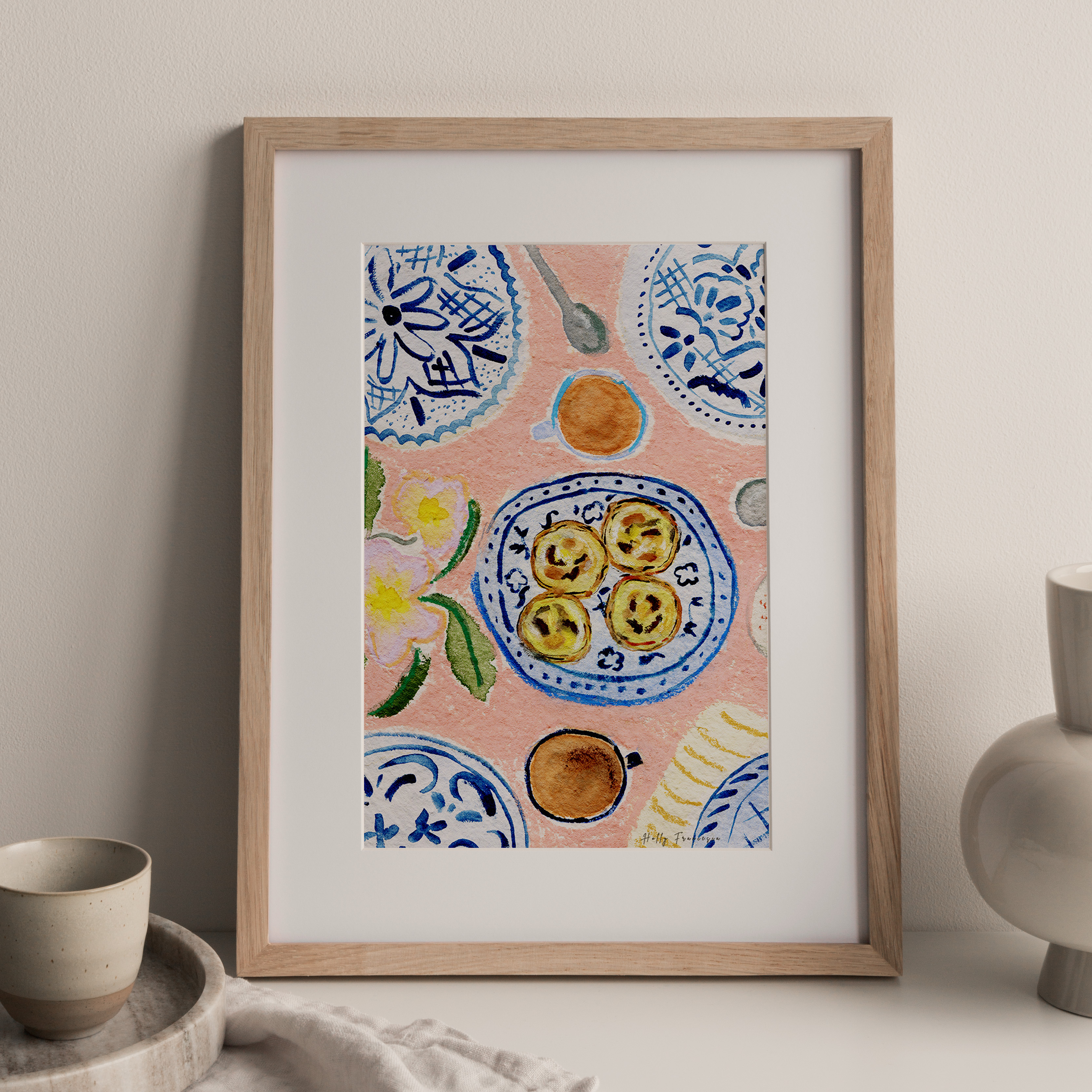 2. Full English. It had to be done the 'English Breakfast'! With this one, I really wanted to add fun and bright colours to the design, with a heritage border. Playing homage to this iconic meal.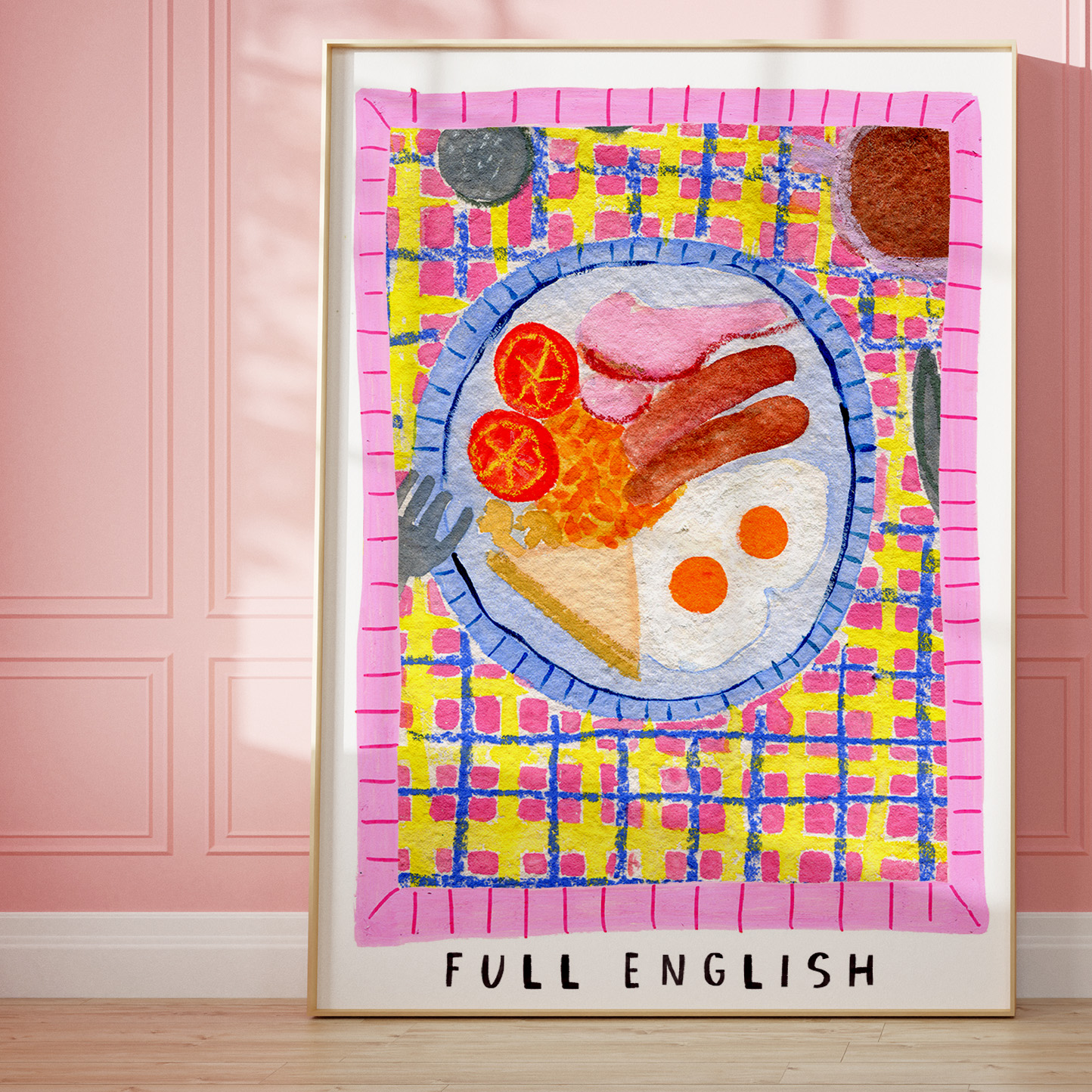 3. Croissant. Strolling down the Champs-Élysées, sitting in a cafe, marvelling at the Eiffel Tower. Paris is surely beautiful and this croissant for breakfast artwork (petit-déjeuner), I wanted people to relieve their trip as a Parisian.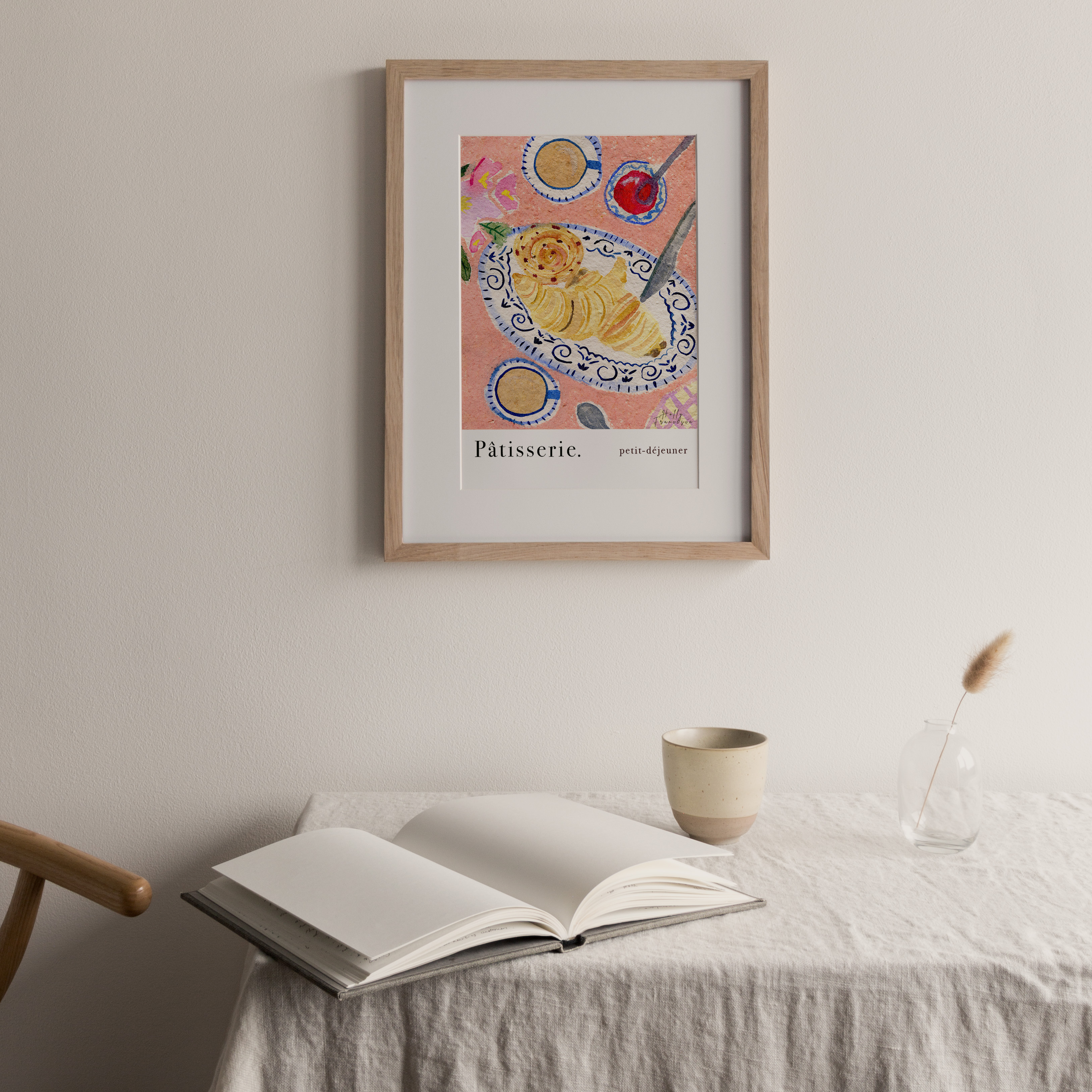 4. Coffee. I love Italian coffee, stopping and having one, makes you take in your surrounding all the more. The shape of the Moka Pot is so iconic and I really wanted to get that in here. I also created this design with paper cut elements too, which I then collaged together but deciding upon a final composition.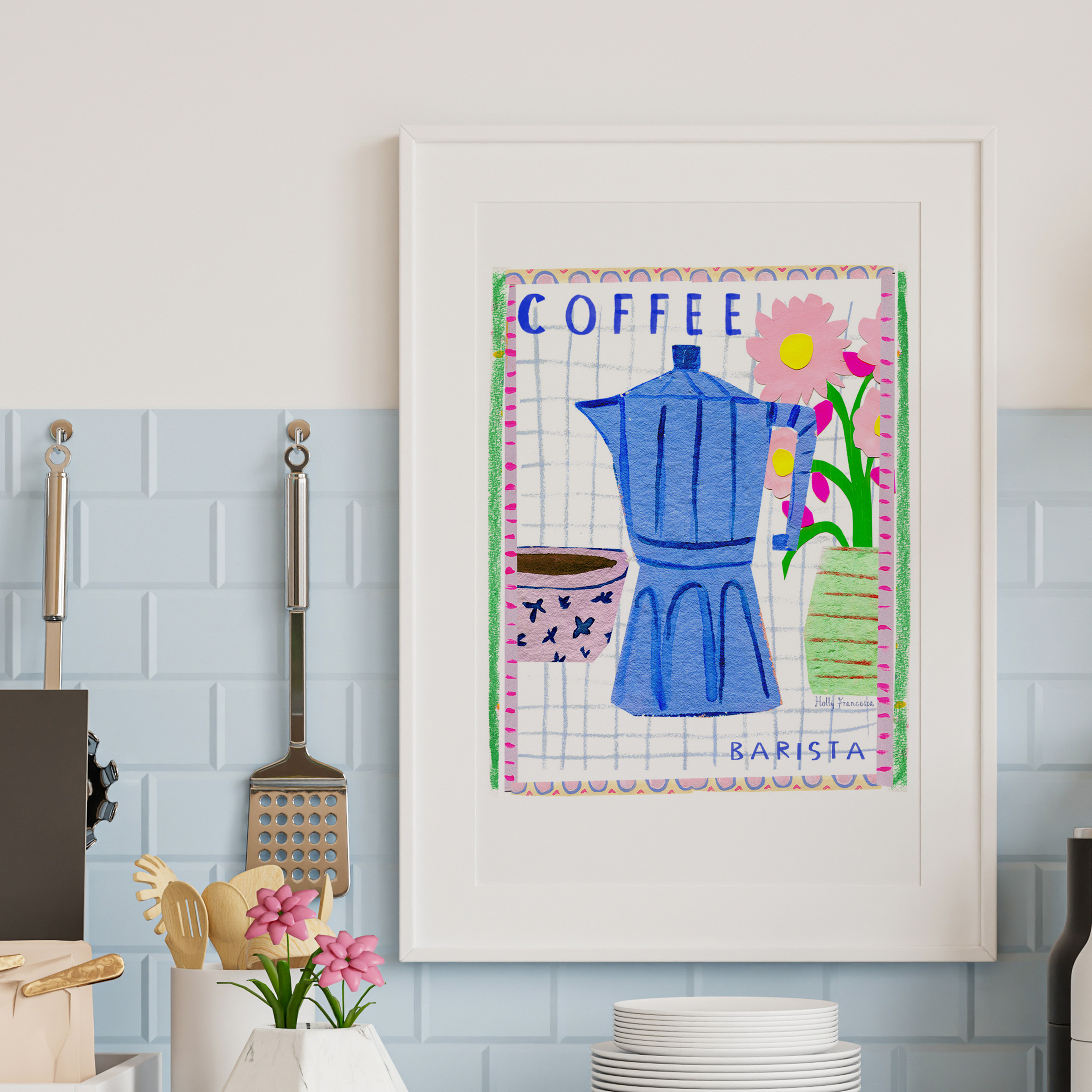 5. Pho. When creating this Vietnamese soup dish consisting of broth, rice noodles, herbs, and meat. I wanted to try to get across the volume of ingrediants and flavours that you'll have in a bowl of Pho. To hope this piece makes you think back to warm evenings and good vibes across Vietnam and South East Asia.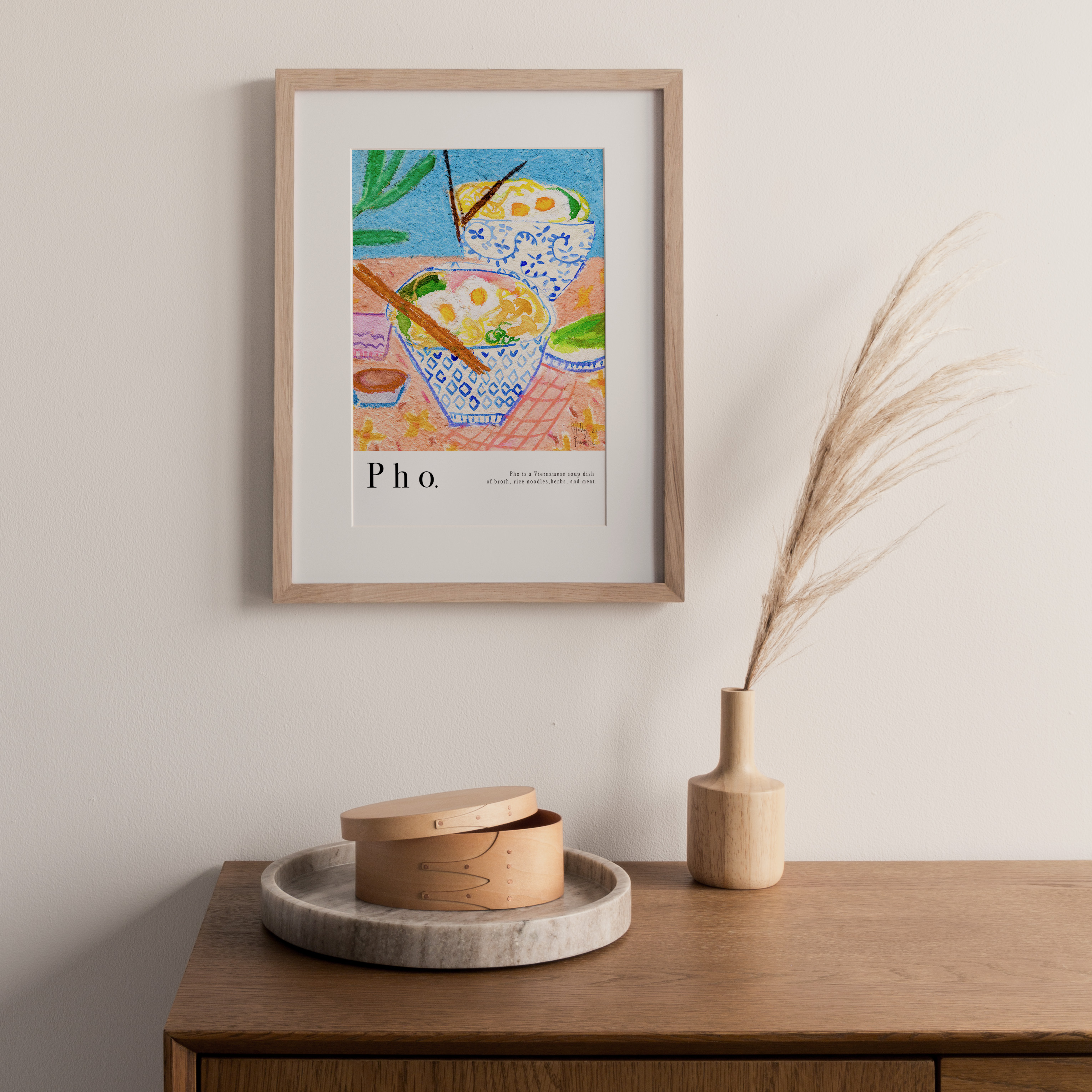 Each design is created using watercolour paintings, which I then add in pastels to. The translucency of the watercolours combined with the rich, textures of the pastels work really well, in harmony with each other. So expect to see more from me.

Which is your favourite? Which food would you like to see next?

Take a closer look at the full range here.